Hi! I'd like to introduce myself. My name is Teri and I'm the Knitting Addict behind Darling Deviance.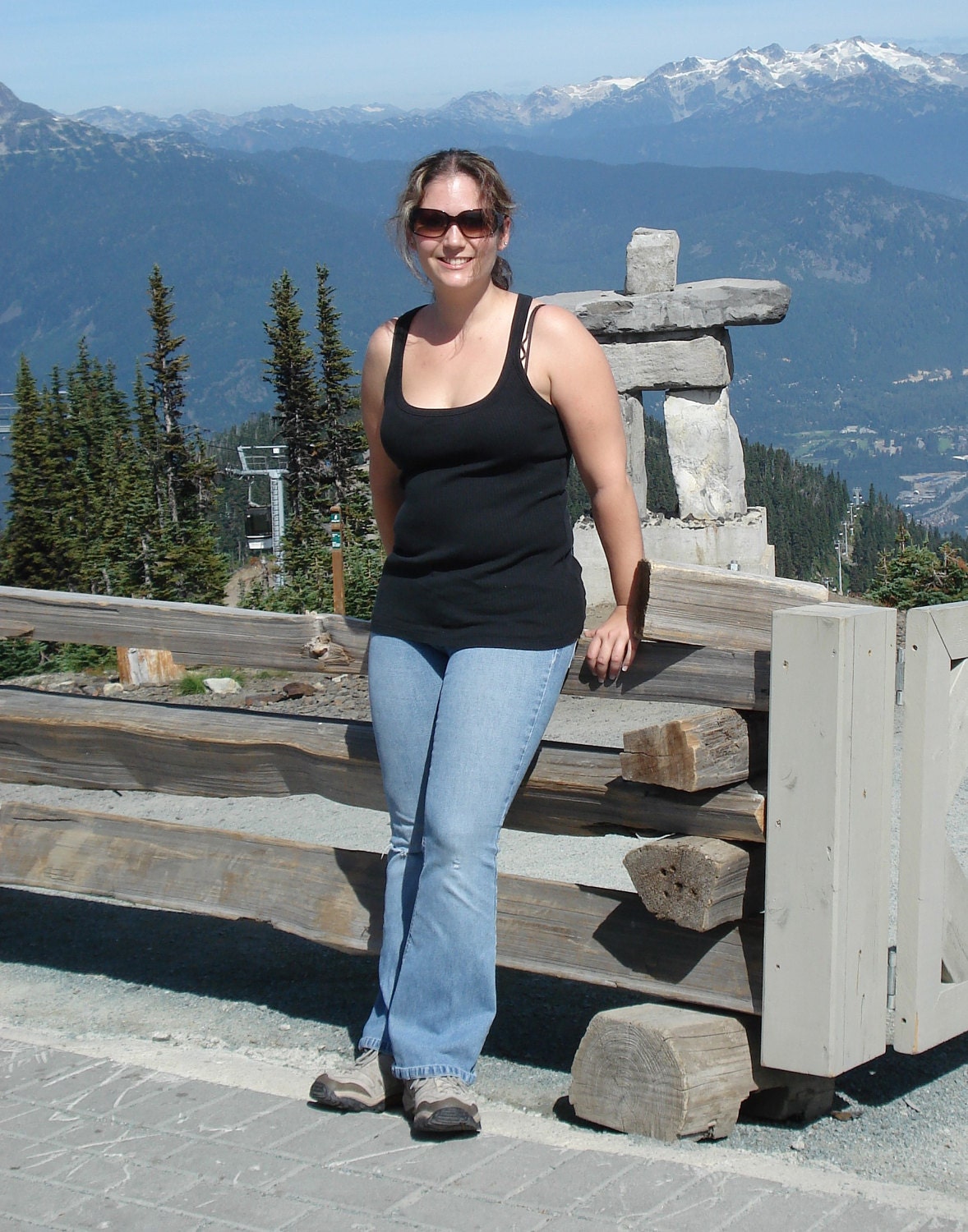 This blog will be about the gal behind the knitting you see - past adventures, current day-to-day life, thoughts about the future, in addition to my knitting projects, tips and tricks. I'd love to connect with others who share my passions! Sci-Fi, fantasy, historical drama, comics, zombies, hockey, camping, Canada and metal music are a few of the things I enjoy. I also knit a lot!     
I grew up playing Mario, Sonic and Bubble Bobble. Teenaged Mutant Ninja Turtles, He-Man, She-Ra and Transformers were on tv, Mom listened to the radio while Dad listened to Led Zeppelin records in the basement. Street hockey was a nightly thing, and lots of time was spent climbing trees, camping, swimming in the lake, making friendship bracelets and playing in the sun. Freddy, Jason and Michael Myers scared the crap out of me.    
Later on, I started expressing my artistic side through beadwork. I would go and sell my wears to tourists at the Farmers Market while catching a few rays listing to Alice in Chains. I picked up my knitting needles around this point, re-teaching myself a few of the things that I had learned from my Grandma. She used to knit these gorgeous White Buffalo/Cowichan-Style wool sweaters and sold them in North Vancouver. I wanted to make unique things. I ended up with some sweaters and blankets, lol.    
I bought an old GMC van to bum around the Kootenays, especially Nelson and Ainsworth. Mushroom picking became a thing, and for many years I'd go out every season and rough it for 6 weeks in the bush, coming out around Thanksgiving (mid Oct in Canada.) The rain and cold, coupled with weird Sasquatch-sounding noises in the night got old, so I gave it up, moved to Kelowna, and started some University courses. I found work organizing and assisting a Director in an HR department and enjoyed it.    
I met my husband, Rob while living in the Okanagan and we decided to get married after dating for a year. My knitting had become more advanced over the years, so I designed and knit my dress, as well as my cape.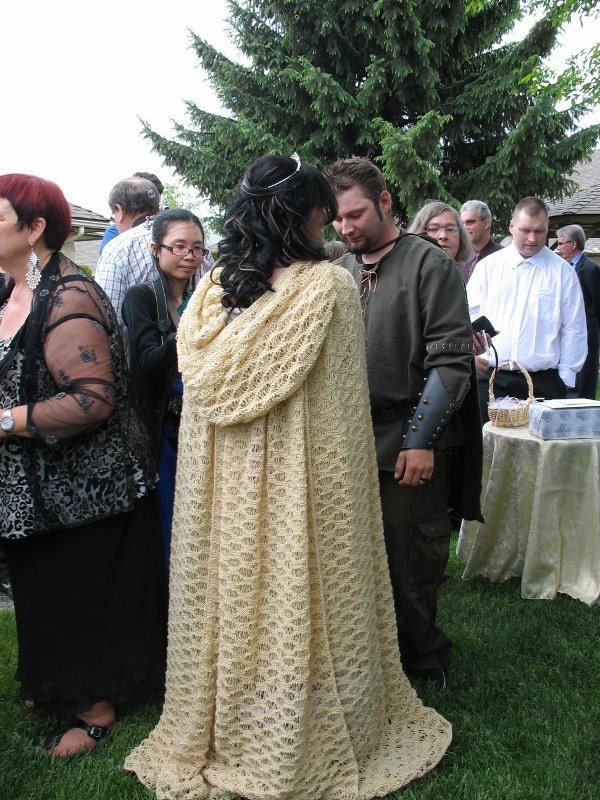 After the wedding, we were set to move up to Prince George.  Housing was more affordable, jobs paid more, and it felt more like "home." I was able to transfer through work, and that made it all the better.    
We then multiplied! Daycare ended up being a problem, so these days I'm at home with our crazy, funny 2 year old boy, continuing to pursue my passion for knitting and turning it into a small business - and loving every minute! 
Now, I have to admit that I'm not that good at regular posts - so that's something that I'll have to work on. One of my goals this year is to create some "How To" YouTube videos. If that's something that might interest you, please leave a comment with a topic you'd be interested in! 
Everyone's down for a nap now - think I'd better get some knit-time in ;) Until next time!
Cheers!
Teri